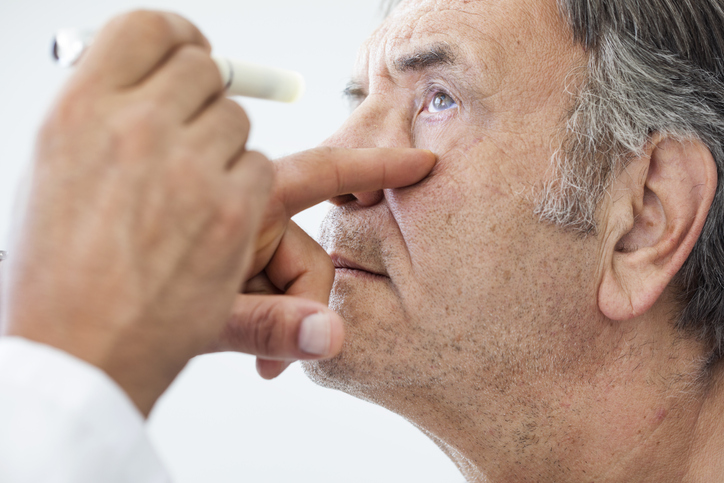 Patients who have been diagnosed with Graves' eye disease, also referred to as thyroid eye disease or Graves' ophthalmopathy, will often experience a range of different impacts. Graves' disease is a result of an overactive thyroid. It is an autoimmune disease that can result in hyperthyroidism and cause patients to develop eye symptoms. In fact, approximately one-half of patients diagnosed with Graves' disease may develop eye symptoms. Many cases are mild in nature and easily treated with the help of an eye care physician. Dr. Sharon Richens of Richens Eye Center can help!
What are the symptoms of Graves' eye disease?
Most patients who are diagnosed with Graves' disease will see eye symptoms develop several months after the initial symptoms and diagnosis. The severity of one's eye disease is not at all in relation to the severity of their hyperthyroidism. Some of the more commonly seen eye concerns that develop in patients with Graves' disease include:
• Gritty, irritated feeling in the eyes
• Inflammation of the white part of the eye (conjunctiva)
• Redness of the white part of the eye
• Excessive tearing or dry eyes
• Light sensitivity
• Swollen eyelids
• Bulging or forward placement of the eyes (proptosis)
• Double vision
• Decreased eye movement
• Corneal ulceration
• Optic nerve compression
• Vision loss
How is a diagnosis of Graves' eye disease made?
When patients have obtained a diagnosis of hyperthyroidism from their primary doctor, they may be evaluated for Graves' eye disease at the same time. The doctor will perform a physical evaluation of the eyes to look for swelling or enlargement of eye muscles. This can also be done with the use of a CT scan or an MRI. Once a definitive diagnosis is made, treatment options are discussed.
Learn more about Graves' eye disease today
If you suspect that you are dealing with Graves' eye disease as a symptom of overactive thyroid disease, it is important to work with a professional to manage your condition. Dr. Sharon Richens of Richens Eye Center is available to help patients in the community find ways to treat their Graves' eye disease effectively. Call the main line at (435) 986-2020 to request a consultation appointment at any one of her three conveniently located practices throughout St. George, UT, and Mesquite, NV.